Get an impression what TV stations, magazines and newspapers are reporting about us and our products. Here, you'll find here a small selection of featured media coverage of our work.





TV report about our product Stealther on channel WDR.

About the WDR television channel:
Westdeutscher Rundfunk (WDR, West German Broadcasting) is a German public-broadcasting institution with its main office in Cologne. WDR is a constituent member of the consortium of German public-broadcasting institutions, ARD. As well as contributing to the output of national television channel Das Erste, WDR produces the regional television service WDR Fernsehen and six regional radio networks.

(

Archive Text,

Archive TV-Stream)


---



Long article in Der Spiegel.

About Der Spiegel
Der Spiegel (German for "The Mirror") is a German weekly magazine, published in Hamburg. It is one of Europe's largest weekly magazines with a circulation of more than one million per week

(

Archive,

Archive, ISSN 0038-7452)


---







Tests and reviews of our program Stealther in the magazine PC Professionell.
About PC Professionell:
The PC Professionell computer magazine was one of the most reputable computer magazines for IT-specialists with a circulation greater than 700,000 according to IVW from 1991 until 2007. In 06/2007 it was bought by 3i and merged with existing media.

---




Article by CHIP featuring our program Stealther.

About CHIP:
CHIP is a computer and communications magazine published by the CHIP Holding in 17 countries of Europe and Asia. The German edition of CHIP was launched in september 1978 and is one of Germany's oldest and largest computer magazines with 418.019 copies sold in average each month of the 4th quarter 2008.

(

Archive, ISSN 0170-6632)

---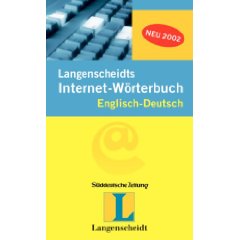 Our program name's "Stealther" has been added to the Langenscheidt dictionary as synonym for safer surfing.

About Langenscheidt:
Langenscheidt is a privately-held publishing company, specialising in language resource literature. As well as producing monolingual dictionaries, Langenscheidt also produces bilingual dictionaries and travel phrase-books, as well as maps and atlases.

(

Archive, ISBN 3468203977)


---




Newspaper article in Der Tagespiegel.

About Der Tagesspiegel:
Der Tagesspiegel ("The Daily Mirror") is a classical liberal German daily newspaper. Founded 1945 the Tagesspiegel's main office is based in Berlin. It also has regional correspondent offices in Washington D.C. and Potsdam. It is the only major daily newspaper in the capital to have increased its circulation—now 148,000—since re-unification.

(

Archive)


---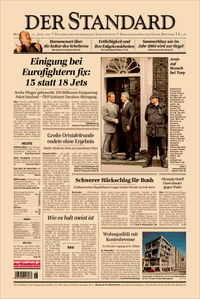 Newspaper article about one of our programs.

About DerStandard:
DerStandard is national daily newspaper of Austria, with a printed circulation of about 450,000 and more than 13.5 million web site visits to their online version.

(

Archive)


---



"Test of the month"-article highlighted our program Stealther (6/2003).
Long test series about web anonymity software (7/2004)

About PC-WELT:
The German computer magazine PC-Welt has according to the official MA2001 study a circulation of about 2 million readers.

(

Archive article 1 ,

Archive article 2, ISSN 0175-0496)

---




Book:
Our Stealther program is exhaustivly discussed on more than six pages in the book "Anti Hacker Report", published by "Data Becker". Stealther was throughly reviewed, explained with screenshots and is also contained in the accompanying CD-ROM.

(

Archive, ISBN 3815821177 )


---



Stealther highlighted in the Weekly special section on ZDNet.

About ZDNet:
"ZDNet" is one of the world biggest sites, published in more than 16 languages, printed in more than 25 countries and listed as one of the top ten internet companies at Nasdaq.

(

Archive)


---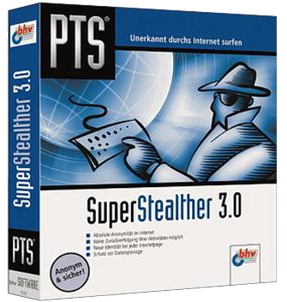 Our program Stealther, published online 2000,
boxed-version in retail distributed by BHV since 2003.

(

Archive Amazon,

Archive press release, ISBN 3-8287-7228-5)

---





Articles introducing our program FreeBird in the computer magazine Internet World.

About Internet World:
Internet World is a monthly magazine for IT professionals from Neue Mediengesellschaft Ulm mbH.

(

Archive article 1,

Archive article2, ISSN 1433-3309)